Boone Health Community Wellness and Boone Hospital Foundation will be at the Macon County Health Department offering free skin cancer screenings on Wednesday, May 10th from 11 am – 2:00 pm.
Individuals must schedule an appointment, which can be done using this link: https://bit.ly/BHMaconCoSkinScreenings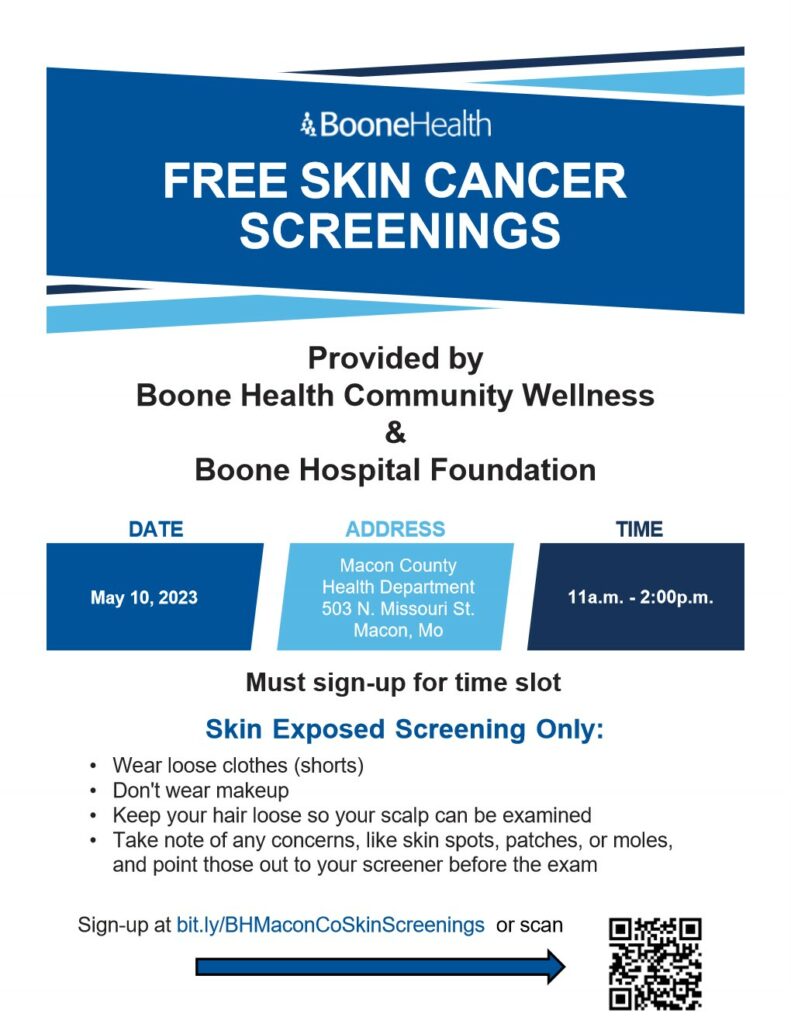 This screening is for exposed skin only, the person will not change into a gown.  Please wear loose clothing and shorts to make sure more skin is available to be screened.  Avoid wearing makeup and keep hair loose to allow the skin to be properly examined.
Yearly skin cancer screenings should be completed by a dermatologist and monthly self-exams can help you catch skin changes early to be examined.  When doing a skin screening, look for new spots, spots that are different than others, and any spots that changed, are itching, or bleeding.  When skin cancer is caught early, it is more easily treatable.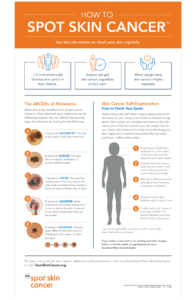 For more information on skin cancer screenings, visit the American Academy of Dermatology Association website