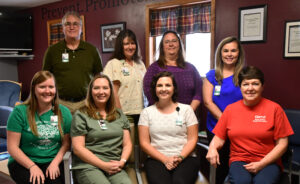 The Macon County Health Department is proud to continue a longstanding tradition of public health service in Missouri.  Our services are available to all citizens of Macon County. It is our mission to protect, promote, and improve the health and quality of life in Macon County. We strive to work in partnership with all our communities to ensure the optimal well-being of our citizens through a dynamic and responsive process, respecting community diversity and challenging us to provide for present and future generations.
Our business hours are Monday through Thursday from 7:45 a.m. to 5:30 p.m. and we are open through the noon hour. Our services are available to all citizens of Macon County.
The Health Department's programs and initiatives focus on prevention, education, and improved access to clinics, WIC, environmental, and many other services.
Adult Health Screening and Counseling Services include
Cholesterol, Blood Sugar and Triglycerides Testing
Blood Pressure Testing
Blood Draws and Lab Tests
Breast feeding counseling
Suture and Staple Removal
Injections (B-12, allergy, shingles shot, etc.)
Flu and Pneumonia Vaccinations
Immunizations* (TDAP, TD, etc.)
PT/INR Fingerstick
Pregnancy Testing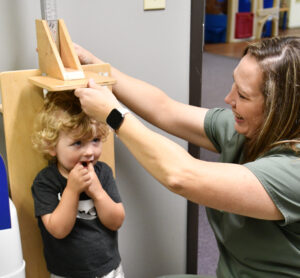 Child Health Services include
Anemia and Lead Screening
Health and Safety Education
On-site Car Seat Technician
Immunizations*
(*Now accepting insurance for immunizations.)
The Prevention and Control of Communicable Disease includes
Sexually Transmitted Disease (STD) Screening, Counseling, and Treatment
HIV Screening and Counseling
Tuberculosis (TB) Screening and Skin Testing, Monitoring of Treatment
Communicable Disease Investigations in cooperation with the Missouri Dept. of Health and Senior Services
Surveillance for Communicable Disease and Bioterrorism
Additional Services provided by the Macon County Health Department include
Drive Through Flu Clinic (annual event)
DNA Testing*
Drug Screening**
Head Lice Screening
Birth and Death certificates (certified copies)
Voter registration
Notary Public
Urine Drug Screening
**We offer Urine Drug Screening. An order from a medical provider or request from a school/employer is required prior to performing the test.  Note that this is a screening only and not a certified test.  The client will be required to sign a consent form and a release of records for the results to be sent to the requestor.  There is a cost for the Urine Drug Screen.  Please call 660-395-4711 for more information.
* Paternity/DNA testing is referred through a case worker, walk-ins will not be accepted.  DFS phone number is 1-800-742-3944.
To learn more about the services provided at the Macon County Health Department or to schedule an appointment, please call 660-395-4711.